Die uvex group ist ein international agierendes Unternehmen, das in seiner Branche zur Weltspitze gehört und in einigen Feldern Marktführer ist. Wir entwickeln, produzieren und vertreiben innovative und hochwertige Produkte, die den Menschen beim Sport, in der Freizeit und in seinem Arbeitsalltag schützen und unterstützen.
Unsere Mission heißt protecting people: Schutz von Kopf bis Fuß, 24 Stunden am Tag, sieben Tage die Woche und 365 Tage im Jahr.
Dieses Ziel treiben wir seit fast 100 Jahren konsequent voran und haben damit Industriegeschichte geschrieben. Die uvex group gehört damit zu den Marken des Jahrhunderts. Mehr als 1100 Spitzensportler sind unsere Markenbotschafter.
Jetzt Demo anfordern
Unsere E-Procurement Experten präsentieren Ihnen
das Onventis All-in-One Beschaffungsnetzwerk.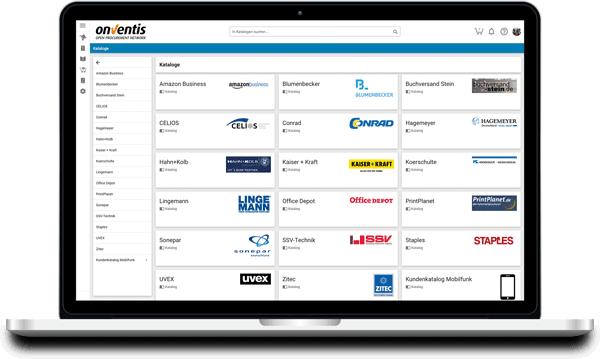 Weitere Kunden aus der BrancheOther customers from the industryAndere klanten uit de branche: Groß- & Einzelhandel
© Sämtliche Inhalte, Fotos, Texte und Grafiken sind durch das hier repräsentierte Unternehmen urheberrechtlich geschützt.
© All contents, photos, texts and graphics are copyright protected by the company represented here.
© Alle inhoud, foto's, teksten en afbeeldingen zijn auteursrechtelijk beschermd door het hier vertegenwoordigde bedrijf.